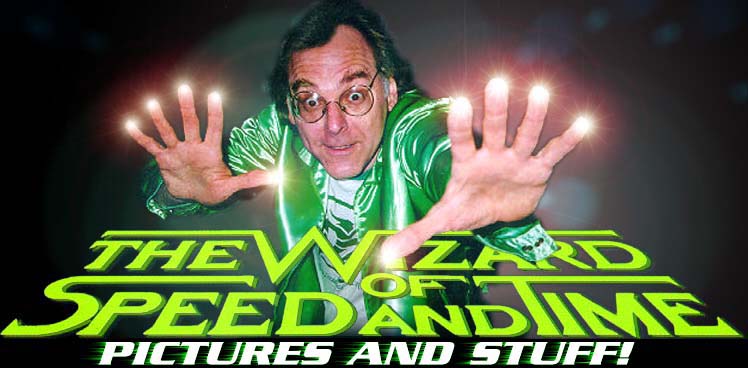 ---
To get a larger version of most of these images, just click on the images...
Me getting stuff autographed by Mike at the 1991 DragonCon in Atlanta... Ignore the TNG uniform... I know better now... :)

This is me at Mike at the San Diego Comic Con in 1994... you can just barely see Arne Starr and Joe Straczynski behind us... I have no idea where the flashes in Mike's hand came from, and he's NOT WEARING A GREEN JACKET!!! :)
This is a Christmas card Mike sent me in 1991 after I did a TWOSAT music video to "Run, Run Away"... he called me a "Fellow Wizard"... I think my ego expanded that day... :)
Mike and a futuristic raygun... I don't know who took this picture, or when...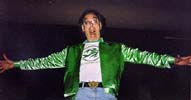 Catching Mike by surprise on stage at DragonCon 1997; he asked me for a better shot, which leads us to the next one...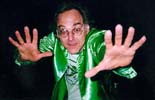 Mike lunges at my camera from onstage at DragonCon 1997... This is a clean version of the image I used for the page top.
Meriday the Net-Goddess showing off Mike's Shorts at DragonCon 1997... Not his short films, his gym shorts, which she had just yanked from his jeans...
---
Maintained by John Hudgens<f-shysa@usit.net>.


The Wizard of Speed and Time and related images © Mike Jittlov
Updated: July 31, 1999
©1997 John Hudgens - All Rights Reserved